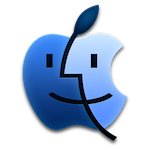 X99 Broadwell-E Mojave Boot Probleme
Werd es später testen, aber zumindest beim Erstellen gab es immer Probleme, wenn die draußen waren. Ohne den Patch hat ein USB-Port nicht funktioniert (habe ja mehr als 15) und ohne die XHCI-unsupported wurden die USB-Controller nicht richtig erkannt. Ich werd's nach der Arbeit aber trotzdem mal testen, wie es sich jetzt verhält.

Ach so. dachte du hast es nur temporär eingesetzt, um überhaupt alle Ports zu sehen. Um dann zu entscheiden, welche Ports entfernt werden können, um damit eine neue Kext zu schreiben. Dann hättest du dir doch den ganzen Zirkus sparen können.

Ohne die Xhci Unsupported wurden die erkannt, nur nicht von Hackintool gelistet.




In ioreg siehst du jeden einzelnen davon also raus mit dem blöden Kext.




Port Limit sollte ebenfalls nicht notwendig sein wenn du alle ports hinterlegt hast.

Verzeiht meine Verwirrungsstiftung. Habe jetzt mal XHCI-unsupported raus. Wie eurerseits erwartet, geht trotzdem noch alles. Top. Der Port Limit Patch ist aber zwingend notwendig. Ohne den geht einer meiner USB Ports nicht mehr. Wohlgemerkt nur ein Port. Der andere Port an dem Hub geht. Mit USB Port Limit Patch gehen beide.

Lass mich raten: Der USB C Anschluss?




Sleep funktioniert aber weiterhin?

Nein, tatsächlich ist es einer der beiden am Gehäuse, der nach Entfernen des Patches nicht mehr geht. Sleep funktioniert glücklicherweise immer noch. Ich krieg nur iMessage nicht zum Laufen




Edit: hab denk ich mal so ziemlich alle Threads nochmal durchgemacht. Ich bekomme immer die Aufforderung beim Support anzurufen, weil ich mich mit iMessage nicht anmelden kann. Wie dem auch sei. Mir ist sogar noch ne Kleinigkeit aufgefallen. Vielleicht wisst ihr ja dazu noch was. Ich habe ja die AppleALC kext drin. Ich hab sie auch richtig konfiguriert (würde ich zumindest behaupten, habe alle empfohlenen IDs für den ALC1150 durch und den Patch "HDAS to HDEF" auch mal rein, Reset HDA hab ich mal angewählt, hab mal verschieden Kombis durch gemacht), jedoch hab ich durchschnittlich bei jedem dritten Boot keine Audio Geräte. Komisch. AppleALC wird aber stets geladen. Ich überprüf das mit kextstat und pipe die Ausgabe an grep, womit ich nach AppleALC suche. Würde mich freuen, wenn jemand nen Lösungsansatz hat.




Edit2: So, während ich zunächst nur den Patch HDAS zu HDEF gefunden hab, der scheinbar eher auf die H1xx und H2xx Boards abzielt, hab ich jetzt den "ALZA to HDEF" Patch gefunden, der wohl auf X99 Boards abzielt. Jetzt läuft das ganze mit den Audio Inject IDs 1, 2, 3 und 7 gut, die in der Doku angegebenen IDs 5 und 11 für meinen ALC1150 gehen nicht. Also bleib ich vorerst einfach mal bei der 1. Leider funktioniert bei allen IDs das Audio meines Gehäuses nicht, obwohl ich HD-Audio und nicht AC97 an das Mainboard angeschlossen hab. Ich komme dem Ziel aber näher.

Ein Blick in die DSDT hätte gereicht, und du wüsstest dass das Sounddevice bei der Plattform "ALZA" heißt. Auch entlarven sich dann so etliche "Patches" die ins Leere laufen, weil Devices gar nicht vorhanden, oder aber anders heißen. Ebenso oft zu sehen in Konfigurationen: Drop Tables, die in der ACPI überhaupt nicht zu finden sind …

Habt ihr ne Idee, warum die layout-id 7 ist, obwohl ich in Clover die 1 injecte?

– NVRAM-Variable gesetzt?

– AppleALC Alcid gesetzt?

– per DSDT/SSDT _DSM-Methode?

– Clovers Automatismus bei erkanntem Soundchip?

Danke für den Tipp, bin jetzt leider erst mal 1,5 Wochen unterwegs, dann werd ich das Vorgeschlagene gleich prüfen.