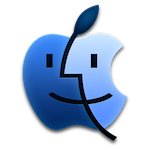 Lenovo g70-70 audio and wifi not working
hello Arton2020 ,

unfortunately, the crystal ball is broken right now and more detailed information as well as the efi would be great, please attach it as a zip file in the thread so that a more precise cause of the error can be assessed.




thx

btw. you will need the intel drivers fpr wlan/bt functionality

EFI

ventura works on this efi

I care first about audio wifi rather it doesn't work on big sur I was able to start wifi

I don't understand it a bit I'm doing it for two months on big sur they work for me like this

Can someone rewrite this for clover?