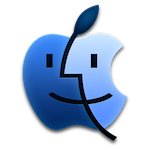 Staingate entfernen (womit) ?
Thread is marked as Resolved.
Changed the title of the thread from "Staingate entfernen" to "Staingate entfernen (womit) ?".

hallo canyonwalker ,

mal die suchmaschiene meiner wahl genommen und auf den ifixit tip gestoßen.

- https://de.ifixit.com/Anleitun…e+MacBook+Displays/145122




lg




edit-

da ich kein macbook habe, weiß ich nicht ob das "empfehlenswert" ist

Hab das schon mal gemacht, geht gut. Und da wir in Deutschland einfach an hochprozentige Essigsäure kommen (Essig Essenz) geht's sogar noch einfacher mit weniger Rubbeln. Man sollte aber echt aufpassen, dass nicht zu viel am Tuch ist und es tropft. Hinterlässt am Alu unschöne Spuren und wenn Essig ins Innere kommt, kann man schnell Goodbye zum MacBook sagen. Gleiches gilt natürlich für die Mundspülung. Auch der Gummiring um das Display ist problematisch, weil der da angegriffen werden kann.

Ich kenne auch Berichte, die es mit Zahnpasta entfernt haben. Aber ich denke da riskiert man Kratzer im Glas, keine Ahnung wie hart das Zeug ist, das Apple da verbaut.




Die eleganteste Lösung wäre einfach ein neues Display einzubauen und dann künftig die Putzroutine zu überdenken. Immer nur mit einem leicht feuchten (nur Wasser) Mikrofasertuch reinigen, dann kommt es gar nicht erst zum "Staingate".

Ich habe es letztens mit Mundwasser entfernt von DM, klingt sketchy, aber geht wirklich gut, sah danach aus wie neu. Musste aber fleissig rubeln, aber das Ergebnis ist super.

Ähem da putzt ihr noch? ab zu Apple und den Store verbal niederreissen….

Und was soll das bringen? MacBook Pro von 2014, da mach ich mich sicherlich nicht zum Affen und geh den Mitarbeitern auf den Sack. Ist ja son Fall von: Sag mir das du Alman bist, ohne mir zu sagen, dass du Alman bist. Sicherheitshalber noch n Handtuch mitnehmen zum Platz reservieren 😄

CMMChris, danke der Tipp war super.

Stinkt und beißt zwar wie Hulle, aber wirkt sehr gut;)

apfel-baum den Link bzw. die Produkte hatte ich zuvor auch gesehen, aber ziehe gern persönliche Empfehlungen vor, trotzdem Danke.




Essigsäure? Hatte ich früher mal in Verwendung, nach einer professionellen Reinigung meiner SGI Espressigo wurde ich darauf hingewiesen, zum Entkalken Zitronensäure zu nehmen (Heitmann, fertig flüssig, ich nehme das Pulver zum Anrühren -> ergiebiger). Greift im Gegensatz zur Essigsäure keine Dichtungen an!

Wie es mit Aluminium und sonstigen reagiert - kann ich jetzt leider keine Aussage treffen.

Das Anti Glare Coating löst sich mit Zitronensäure nicht.