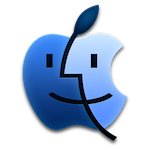 OpenCore Auxiliary Tools (OCAT) herunterladen

Echt klasse der Hinweis...! Von OC 065 nach OC 073 mit Kextaktualisierung bei meiner X299 EFI innerhalb weniger Minuten und ohne Problem.

ST33Z0 Vielen Dank für den Hinweis auf das Tool!
Ich habe es eben ausprobiert und auf den Recycle Button gedrückt. Es sah alles gut aus, bis auf einen Fehler mit dem Chime, der aber nicht entscheidend ist.
Der Kext-Updater zeigt mir nach Reboot jedoch OC Version 0.63 an statt 0.75.
Was muss ich anders machen?

Weil OCAT auf den aktuellsten build aktualisiert. Habe aber schon ein Feature Request gestartet, damit man es zwischen release und nightly versions umstellen kann.

wo kann ich OCAT downloaden?

NEUER WORKFLOW:
(herausgelöscht, da bereits unten aufgeführt)

@ST33Z0 Erst einmal vielen Dank, dass Du uns eine neue Anleitung zur Verfügung gestellt hast. Ich finde bloss, dass diese Anleitung einige Fragen für mich aufwirft. Ich gehe mal auf jeden Punkt einzeln ein:




1. Falls aktiv, Bootstrap deaktivieren, neustarten und den Ordner Bootstrap löschen.




-> Mir fehlt der Weg, wie man Bootstrap deaktivert (ich habe herausgefunden, dass Bootstrap nur bei OC 0.6.2 und below exisitiert - korrigier mich bitte)
Demnach können alle, die bereits über der benannten OC Version sind diesen Schritt ignorieren?




2.Aktuellen EFI Ordner auf den Dektop kopieren, um damit zu arbeiten.




-> Damit ist die aktuelle OC gemeint oder die aktuelle EFI auf meiner Platte?




3. OpenCore Auxiliary Tools (OCAT) herunterladen




-> Alles o.k.




4. Config damit öffnen und speichern >> Migriert, aktualisiert und validiert die Struktur der config.plist sodass sie auf dem aktuellsten stand ist – ohne das nervige manuelle updaten, das bislang notwendig war und ohne dass vorhanden Einstellungen verloren gehen.




-> Welche "Config" öffnen? Die aktuelle auf meiner Platte oder aktuelle aus der heruntergeladenen neuen OC config.plist?





5. Dann dass Recycle Symbol anklicken (OC Synchronize main Program) >> aktualisiert OpenCore, Treiber und Resources (falls gewünscht)




-> Das ist kein Recycle Symbol sondern ein "Aktualisierungssymbol".




Ich würde auch gerne verstehen wollen wie das funktioniert.
In meinem Kopf sin folgende Szenarien:

OCAT -> alte EFI laden + neue EFI laden => OCAT migriert, aktualisiert und löscht die Fehler automatisch heraus?

oder




OCAT -> neue EFI => OCAT findet aktuelle EFI auf der Platte automatisch, migriert, aktualisiert und löscht die Fehler automatisch heraus?




Wäre Dir dankbar, wenn Du Deine Anleitung noch einmal aussagekräftiger und für Laien formulieren könntest.

lev92
Bootstrap deaktivieren? Dortania erklärt es hier.
Welche EFI soll von OCAT geupdated werden? Diejenige, die du bereits erfolgreich genutzt hast.

OCAT macht das, wie beschrieben. Mach ein Backup deiner bisher funktionierenden EFI und kopiere es in die ESP auf einem USB-Stick, lade diese EFI in OCAT, drücke auf den genannten Button, speichere falls notwendig und boote von dem Stick, um die EFI zu testen. Nvram reset hier nicht vergessen. Wenn die EFI vorher funktionierte, dann müsste sie nach dem update sehr wahrscheinlich immer noch funktionieren.
Hat bei mir beim update von OC0.6.3. auf 0.7.5 gut geklappt.

Der Vollständigkeit halber....prüfe nun deine neue EFI mit dem Kext-Updater, und du siehst die neue Version, sowie das Datum.

Wenn beim Prüfen neue Kexte runtergeladen werden(auf dem Desktop) diese dann in deine neue EFI Einpflegen,

und du bist absolut auf dem neuesten Stand. Einfacher geht es fast nicht!

bananaskin Kext Updater benötigt man nur noch zum Updaten der Kexts, da OCAT automatische immer den neusten verfügbaren commit von OpenCore installiert.

So, ich habe es jetzt mit sehr viel Eigeninitative und Eurer Hilfe geschafft.
Jetzt bin ich allerdings der Problematik entgegengelaufen, die ich davor auch mit OC 0.7.2 und den "AKTUELLSTENS" KEXTS hatte.

Wenn ich meine Kext mit dem Kext Updater aktualisiert hatte, hatte ich das Problem, dass meine Maus manchmal gestottert hat und ich leichte Performance Probleme hatte. An welcher Kext kann das liegen? Gibt es da bereits bekannte Problematiken?

Bin jetzt erst mal wieder zurück.

lev92 Wir haben nahezu identische Systeme. Meine Apple Mouse 2 stottert auch, was aber in der Verbindung mit BT liegt. Sie wird auf der Frequenz 2,4 GHz von meinem Fritz PLC gestört, das ich für mein iPad brauche. Deshalb nutze ich die Maus nicht mehr sondern eine kabelgebundene.

Auch bei dir dasselbe Problem?

hallo zusammen,

ich wollte mal ein großes Lob an alle Mitwirkenden verteilen, habe jetzt mal nach dieser Anleitung meine OC Version von 0.7.1 auf 0.7.5 hochgezogen.

Hallo, wollte nach der Anleitung von 5T33Z0 OC updaten (Z 390A).




Klappt aber nicht, nach dem Update kein booten mehr.




Das Tool meldet viele Fehler in der config... liegt das Problem dort, obwohl die "alte" Version funktioniert?

Danke, hat geklappt. Aber im Bootmenü war kein Eintrag für BigSur, nur OC-Zeug,




Settings for MinDate/MinVersion

OpenCore introduced a new security feature in version 0.7.2 which prohibits the APFS driver from loading if it doesn't comply to a specific MinDate and MinVersion. The new "Default" value is based on macOS Big Sur. So if you're using macOS Catalina you won't see your drives. To disable this feature, enter -1 and the APFS driver will load for any macOS version.

Habe MinDate und MinVersion auf -1 gesetzt und geht.

Muss ja laut "Settings for MinDate/MinVersion" nicht, habe ja BigSur.