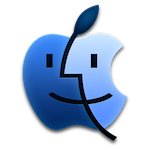 Dell Latitude E6540 - Monterey Finetuning
Thread is marked as Resolved.
Alien Ich bin zur SSDT ehrlich gesagt noch nicht gekommen, und blick da ehrlich gesagt auch nicht so durch. Jetzt wollte ich aber mein Power Management unter Monterey in Griff kriegen und hab mir einen CPUFriend nach der Anleitung von Dortania erstellt. Da ich mich damit überhaupt nicht auskenne weiß ich natürlich nicht ob das so gut aussieht. Im Anhang ist ein Screenshot von dem Intel Power Gadget nach ca. 5 Minuten googeln mit Safari.

Das sieht sehr gut aus.

Der Prozessor tacktet richtig schön runter. Hoffe er tacktet auch auf Max bei voller Belastung.

Changed the title of the thread from "Dell Latitude E6540 - Big Sur Finetuning" to "Dell Latitude E6540 - Monterey Finetuning".

Sieht sehr gut aus.