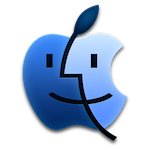 Bei AMD - Aus dem laufendem System eine SSD installieren
Hallo globoxnoob,




ich habe mir mal die config.plist angesehen sowie den Kext-Ordner.




Den Kernelpatch hast Du ziemlich weit unten in der config.plist eingetragen, was wohl so richtig ist, da ansonsten dein HighSierra streiken würde.




Was mich wundert ist die Tatsache, das ich kein USB-Kext oder USB-Fix im "Other-Ordner" finde.

Funktionieren deine USB 2.0 Anschlüsse "out of the Box"?




Mein ASUS Board streikt, was die USB 2.0 Anschlüsse angeht.




Gruß Franziska

Hallo ralf.




vielen Dank, aber den Kext habe ich bereits schon ausprobiert.

Ich habe jedoch eine alte NEC USB-2.0/1.1 PCI Karte gefunden, die ich mal ausprobieren werde.

Die Karte braucht keine separaten Treiber, vielleicht funktioniert damit die Tastatur und die Maus.




Am Wochenende werde ich mal den PC aufschrauben und das ganze mal ausprobieren.




Ich habe oft davon gelesen, das gerade ASUS AMD Boards als Hackintosh mit den USB 2.0 Anschlüssen Probleme haben.




Als letze Trumpkarte habe ich noch das baugleiche ASRock Board wie bananePT, was wohl unter Clover keine USB Probleme hat.




Gruß Franziska

Aloha Franziska1993 ,




Soweit funktionieren alle meine USB 2.0 und 3.0 Anschlüsse.




Hast du mal versucht, in der config den inject usb anzuwählen?




Gebootet bekommst du das System aber?

Hallo globoxnoob,




bis einschließlich HighSierra 10.13.6 habe ich ausschließlich Enoch als Bootloader verwendet, was bis dato zu keinen USB ausfällen bei Maus und Tastatur führte. Lediglich beim USB Stick gab es hier und da Probleme, daher legte ich ein DMG Image von den Stick an und mittels TransMac erstellte ich das Image auf einer SSD her, was kein Problem war.




Danach konnte ich problemlos und vor allem schnell das MacOS von SSD am SATA internen Anschluss installieren.




Erst mit Mojave wollte weder die Tastatur noch die Maus beim Install mit Clover als Bootloader funktionieren. Deswegen will ich auf einer freien HDD ein Test mit Clover und HighSierra durchführen, ob da auch die Probleme auftauchen. Wenn ja, dann greife zuerst auf die Lösung der Nec USB 2.0/1.1 PCI Karte zurück und wenn das nicht klappt, dann auf das ASRock Board, was von Hause aus aus über USB 2.0 und 3.0 Anschlüsse verfügt.




Bisher habe ich alle und meine damit wirklich alle USB-Fix Lösungen und kexte durch, auch das aktivieren mit den Clover Konfigurator.




Gruß Franziska

Hallo derHackfan

dann mit dem Hackintool die USB Port definiert




Wie meinst Du das?

Mit einer DSDT?




Wieso hat dein Kext in den "Other" Ordner die Bezeichnung

"USBPortsF2A78M.kext"?




Die anderen beiden Kexte habe ich bereits in der Vergangenheit, also seit meinen Experimenten mit Mojave, ausprobiert.




Gruß Franziska

Mir ist noch kein AMD System in die Hände gekommen wo eine gepatchte DSDT greift gehättet, alonso nein keine DSDT...




Den habe ich nach dem Export vom Hackintool so benannt, also in deinem Fall USBPortsFranziska.kext oder USBPortsNupsi.kext oder USBPortsM5A78L.kext, spielt eigentlich keine Rolle und hilft mir beizeiten nicht den Überblick zu verlieren.