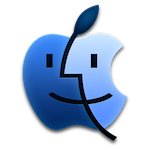 SOLVED: ​ASUS ThunderboltEX 3 funktioniert weder unter Mojave noch unter Windows
Thread is marked as Resolved.
So, also mein Maschinchen läuft jetzt, und dank eines Line Isolators von IMG Stageline (FGA-102) habe ich auch keine Störgeräusche mehr auf den Abhören!




Bekomme jetzt zum Glück noch Hilfe mit dem Patch für Thunderbolt!




Ich will danach mein OS aktualisieren und die Kexte, Clover, etc.

Würde im Anschluss auch meinen EFI posten, aber mal noch eine Frage dazu. In den Dateien sind ja auch die Seriennummer Geschichten drin, löscht ihr die einfach hart raus aus dem EFI den ihr hier hochladet? Und falls ja, wo überall?

Changed the title of the thread from "​ASUS ThunderboltEX 3 funktioniert weder unter Mojave noch unter Windows" to "SOLVED: ​ASUS ThunderboltEX 3 funktioniert weder unter Mojave noch unter Windows".

Versuch es mal mit unserem Tool "Kext Updater". Da gibt es die Möglichkeit, Dir einen Report des Systems zu erstellen und dazu Deine EFI ohne die ganzen Serien-Nummern zu laden. Mit all dem Anderen, was so dazu gehört..

Hallo zusammen,

seit einigen Wochen bin ich mit meinem ersten Hackintosh zugange... funktioniert sehr gut, doch komme ich nach wie vor mit zwei (oder sicher auch mehr:-)) Dingen nicht zurecht.

Ich schaffe es nicht, mein Quantum Thunderbolt Audio Interface in OSX Mojave zu integrieren. Unter Windows geht's problemlos. Ich bin da wohl noch überfordert.

DSM2 : hab deine Tips und Anleitungen versucht umzusetzen und mach da vermutlich was falsch. Ich habe die GC Titan Ridge in Slot3 eingebaut.Die Fotos sind in Archiv.zip !

Ich habe jetzt die EFI Datei und ein paar Fotos angehängt und freue mich, wenn mir nochmal jemand helfen könnte.

Vielen Dank

Hallo, ich melde mich nochmal mit meinem Thunderbolt 3 "Problem".

Kann mir da jemand von Euch weiterhelfen ? Das wäre super. Habe oben unter #64 diverse Daten hochgeladen.

Besten Dank im voraus.

New Item ist schon mal ganz falsch aber aktuell hab ich dafür keine Zeit.




Vielleicht sieht es bei Nico anders aus.

Voll im Produktionsstress. Dienstag Abend gern. Schreib mich Montag noch mal an, ich gebe dir dann schon mal Hausaufgaben zu erledigen, dann sollten wir das zügig gewuppt bekommen.

Danke für die Nachricht.

@ nico: Ja super,

ich meld mich dann morgen Abend.

Hallo Nico,

ich schreib dir grad nochmal. Hab das Problem, mein Presonus Quantum Thunderbolt Interface mit der GC Titan Ridge Thunderbolt Karte zu koppeln.

Wie gesagt unter Windows 10, das auf einer separaten SSD installiert ist, klappt das einwandfrei. Ich bin Anfänger, was die Programmierung unter Terminal etc. ... betrifft. Daher gerne her mit den "Hausaufgaben" und ich versuche mich, vorzubereiten. Ach ja, da gibts noch ein Problem mit USB3. An den Anschlüssen meines Hackintosh funktioniert zwar Hardware wie z.B. Keyboards... Ein USB3 Stick allerdings nicht. Da ist sicherlich auch noch "Reparaturbedarf" Zunächst einmal herzlichen Dank für die Unterstützung.

Schicke mir mal deinen kompletten EFI-Ordner. Bevor du den kopierst, machst du einen Neustart und im Clovermenü drückst du "F4". Damit wird die originale ACPI in Clover EFI geschrieben (EFI\CLOVER\ACPI\origin). Zusätzlich gehst du ins Apfelmenü, dort "Über diesen Mac", dann "Systembericht". Diesen dann einmal sichern und das File ebenfalls schicken. Als drittes bitte noch ein "IoRegistryExplorer"-File sichern und auch schicken. Dann kann ich mir ein umfassendes Bild über deinen Hackintosh machen.

Anbei der "IoRegistryExplorer".




Zusätzlich bitte exakt beschreiben, in welchen Slots welche Karten stecken.

Hallo,

baue gerade meinen ersten Hackintosh. Fing alles sehr gut an, habe bei Youtube einen guten "How to"-Instructor gefunden und der Hackintosh lief nach 2 Stunden. Jetzt bin aber in ein Problem gelaufen, das schon seit Tagen an mir nagt. Ich habe von meiner Tochter ein Thunderbolt Display "geerbt", und dazu habe ich mir die ThunderboltEX3 geholt. In PCIEX16-3 gesteckt mit Motherboard und Grafikkarte verbunden. BIOS auf Thunderbolt Support gestellt, aber nichts vom Thunderbolt zu sehen. Hoffentlich kann mir hier jemand helfen, wäre schade um das Display. Vielen Dank im voraus.




Habe EFI, IORegristry, Systembericht hochgeladen. Grafikkarte auf PCIEX16-1.




Asus Prime Z370-A, i5-8400, DDR4 16GB, SSD 970 EVO M.2, Radeon RX570, ThunderboltEX3Sturmfels.spx.zipSturmfelss iMac.ioreg.zipEFI.zip

Hast du auf OC umgestellt ?

Oder einfach nur SSDT erstellt und gründlich auf Vordermann gebracht die EFI?

Neuester Clover, neueste Kexte, einige SSDTs und etwas config.plist.

...sind noch damit beschäftigt . Warte noch auf Nachricht von apfelnico.

Momentan läßt sich der Rechner mit der neuen EFI nicht booten. Bleibt beim Apple Logo hängen. Im Eifer des Gefechts hab ich die Windows Installation auf der SSD im Hackintosh zerschossen. Dazu die Frage, kann ich die EFI Datei/früher MBR ersetzen? Hatte schon ne Menge installiert oder bleibt nur komplette Neuinstallation?

Was die Hackintosh EFI betrifft, so ist der Plan von Nico, jetzt schrittweises Vorgehen. War wohl zu viel auf einmal. Geht letztlich um thunderbolt gc Titan Ridge und die USB3 Anschlüsse , die keine usb3 Laufwerke oder usbsticks erkennen.

Ich freue mich über jeden Tip 😊

@ DSM2 Hallo ,

habe eine Pechsträhne und letztlich bootet mein Hackintosh nicht mehr. Dafür finde ich als Anfänger keine Lösung. Auf dem Asus Z390-A habe ich je auf einer 970EVO Windows und auf der anderen OSX Mojave. Das hab ich auch auf Anhieb zum Laufen gekriegt. Jetzt ging es noch um das Thunderbolt 3, welches ich dringend nutzen möchte ... na ja und die USB3 Anschlüsse, die nicht mit Massenspeichern funktionierten. Jetzt weiß ich nicht, was ich da angestellt habe. Irgendwann schaltete sich das OS X von selbst nach wenigen Sekunden ab. Zuvor hatte ich den Rechner schon mal wiederbelebt, doch hielt die Freude nicht lang an. Wenn ich Boote, dauert es ewig, bis der weiße Fortschrittsbalken komplett durch war und dann geht es nicht weiter. Hab schon versucht, das gesamte System neu aufzusetzen mit Install Stick (Mojave/Clover)...auch erfolglos. Ich kann mir vorstellen, dass es am bios liegt, doch auch mit Standard Settings geht nichts. Und die haben vorher immer funtioniert. Ich freue mich über jede Hilfe , Danke

Die Vorgeschichte ist relativ unwichtig. Was du benötigst, sind zwei Dinge. Und zwar von jemanden, der idealerweise auch ein Asus Prime Z390-A nutzt.




Erstens: korrekte BIOS-Settings. Die Standardsettings sind nicht optimal.

Zweitens: Einen funktionierenden EFI-Ordner. Idealerweise kannst du damit schon dein vorhandenes macOS starten. Denn das zu zerschießen, ist gar nicht so einfach.




Im schlimmsten Fall erstellst du dir einen Bootstick mit aktuellem Mojave und nutzt darauf den funktionierenden EFI. Dann Mojave über deine möglicherweise doch vergurkte Installation drübergebügelt.




Kann bitte jemand helfen? Ich kenne die Z390 Plattform nicht so genau, werde dann übernehmen, wenn es läuft. Dann bekommt Heckmaen seine angepasste Thunderbolt-SSDT für HotPlug.




Favorisieren würde ich, die interne Intelgrafik im BIOS komplett zu deaktivieren und ein iMacPro1.1 SMBIOS zu fahren. Deine Grafikkarte ist dafür potent genug.