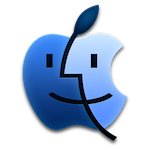 Mojave auf XMG P702 i7 SSD HD4000 und HD7970
Thread is marked as Resolved.
Ich brauche Eure Hilfe.

Komm mit Clover nicht klar. Brauche einen Stick Für Legacy Boot!

Hab jetzt einen 16GB Stick mit GUID und MacOS Ext. Journaled im Festplattendienstprogramm formatiert.

Mojave per Terminal draufkopiert:

Clover_v2.4k_r4813.pkg gestartet und Folgendes angehakt:

Den Stick als Ziel gewählt.

Auf Customize geklickt.

Boot Sectors

- Install boot0af




Clover for Bios

- CloverEfi64-bits SATA




Bios Driver 64bit

- FSInject-64

- SMCHelper-64

- XHCIDxe-64

- APFSDriverLoader-64

- GRUBExFat-64




UEFI Drivers

- DataHubDXE-64

- FSInject-64

- SMCHelper-64




- VBOXHfs-64

- APFSDriverLoader-64




Den Clover Configurator hab ich garnicht erst gestartet weil ich nicht weiss was ich da einstellen sollte.




Clover Bootet den Stick, ich wähle die Installation von Mojave und der Apfel erscheint, weiter aber nix.




Ich versuch jetzt mal mit Bootflag -v




BSD Process name corresponding to current thread: Unknown

Attempting system restart...MACH Reboot




da ist dann Schluss.




Bei mir macht sich jetzt nach 3 Tagen ohne erfolg, Verzweiflung und Schlechte Laune breit.

Ich bekomm es nicht hin. Könnt ihr mich mal an die Hand nehmen BIIITEE.




Ich fang gerne von ganz vorne an!

Mach Reboot ist meist ein Zeichen dafür, dass dir die MATS ACPI Table um die Ohren fliegt. Wird Zeit, Clover zu konfigurieren (und sich dazu den Configurator anzuschauen). Der Fix für die MATS Table ist unter ACPI -> FixHeaders zu finden. Nimm mal diese Clover config zum Start.

GhostLeader Dafür brauchst du keinen neuen Thread erstellten.

Das ganze wurde zusammen gefasst und in das passende Unterforum verschoben, jetzt brauchst du nur noch die Überschrift nach belieben editieren.

Changed the title of the thread from "XMG mit Mojave? Könnt ihr mal drübergucken bitte..." to "Mojave auf XMG P702 i7 SSD HD4000 und HD7970".

DANKE an @ThoggNiatiz.

Hab mit CC (Clover Configurator) SMBIOS auf 9,1 gewechselt und gespeichert.


MOJAVE ist installiert XD




In Clover sind nur noch apfs.efi, XhciDXE-64.efi und die FakeSMC.kext

Muss die FSInject drin sein? Hab in Clover Configurator bei SystemParameters - Inject Kexts - Yes drin.




Tastatur mit VoodooPS2Controller.kext funktioniert in clover beim start NICHT, unter Mojave aber schon. Touchpad geht garnicht.

Woran kann das liegen?

Es würde jetzt vielleicht helfen mal den gesamten EFI Ordner zu sehen so wie er jetzt eben aussieht um weiter an dem Gerät zu arbeiten.

Hab die letzten tage mega viel probiert, gestestet und fast aufgegeben.




Jetzt hab ich das Bios statt Legacy mit UEFI gestartet und auch nen passenden Mojave stick hinbekommen.




Nun kommen die Kexte.




Wie habt ihr WLAN und Bluetooth von der BCM4352 ans laufen bekommen?




WLAN hab ich grad mit FakePCIID_Broadcom_WiFi.kext am laufen weiss aber nicht ob das optimal ist.




Bluetooth läuft noch garnicht.




Und ich hab beim Boot jede menge ACPI Fehler.




Könnt ihr mal gucken bitte...


Wenn das WLAN so läuft dann passt das schon mal hier gibt es kein optimal oder nicht optimal sondern nur läuft oder eben nicht

Was BT angeht schau Dir mal den BRCMPatchRam an damit sollte auch das zum fliegen gebracht werden.Was die ACPI Fehler angeht muss man vielleicht mal über die DSDT rüber fliegen aber solange macOS bootet muss das keine besonders hohe Prio haben...

Danke griven

Bluetooth läuft jetzt auch.




Wie Kann es sein das WLan mit der FakePCIID_Broadcom_WiFi.kext läuft obwohl die FakePCIID.kext nich installiert ist? Ich dachte die FakePCIID.kext ist ein muss damit die FakePCIID_Broadcom_WiFi.kext funktionieren kann.




Oder hängt das bei mir mit WhateverGreen.kext und Lilu.kext zusammen?

Das kann gelinde gesagt gar nicht sein denn die FakePCIID_Broadcom_WiFi.kext tut von sich aus erstmal gar nichts und auch WhateverGreen hat mit dem WIFI nichts am Hut. Kann es aber vielleicht sein das Du auch den AirportBrcmFixup.kext mit im Einsatz hast denn das wäre dann tatsächlich eine Erklärung dafür warum das WIFI dann doch tut...

Das lässt sich doch über den Befehl kextstat |grep -v apple einfach im Terminal herausfinden.

Der Fixup ist keiner der Ordner: /S/L/E/ oder /L/E/ oder auf dem Stick.




Bilder sind angehangen.




Hab ja noch mehr Probleme. Aber eins nach dem anderen...

Vielleicht hat sich das WLAN auch einfach so dazu entschieden den Dienst aufzunehmen das passiert zu weilen auch schon mal das es ein paar Starts braucht bis sich gefunden hat was zusammen gehört Hört sich jetzt wenig fundiert an ist aber manchmal einfach so...

Bin gern bereit das so zu akzeptieren xD. Sollte ich vorsichtshalber trotzdem FakePCIID mit rein nehmen?




Ich hätte als nächstes gern Audio am laufen. Hab aber bisher keinen Erfolg gehabt.




Wie ihr seht hab ich Lilu drin. Dazu hab ich schonmal AppleALC und CodecCommander installiert. Alles in EFI/Clover/Kexts/Other/




Das hat mir leider KEIN Audio gebracht. Habt ihr eine Idee?

Lass die FakePCIID weg die macht Dir jetzt im Zweifel mehr kaputt als sie nutzt




Was Audio angeht reicht die AppleALC allein nicht aus Du musst zusätzlich wissen welcher Audio Codec bei Deinem Gerät im Einsatz ist und passend dazu noch eine Layout ID mitgeben damit AppleACL weiß welches Layout für den Codec injected werden muss. Den Codec kannst Du entweder mit dem DPCI Manager bestimmen oder aber über Linux indem Du dort einen codec Dump ziehst. Auf der Linux Ebene reicht ein Live Linux welche Variante spielt dabei keine Rolle beim DPCI Manager kann es sein das der Codec nicht korrekt erkannt wird hier ist dann die Linux Methode auf jeden Fall der bessere und sicherere Weg.

Laut meinen Aufzeichnungen hab ich in Windows die ID aus dem Gerätemanager geholt und gogle sagt es ist ein 892.




Das hab ich vor dem Projektstart gemacht weil ich mir das dachte das ich die geräte kennen muss.




Wenn ich doch das Live Linux nutzen soll wäre es toll zu wissen welches und was ich da im terminal dann eingeben muss.

Wenn es ein 892 ist dann hast Du schon mal einen Ansatz

Der 892 funktioniert mit folgenden IDs: layout 1, 2, 3, (4 for laptop), 5, 7, 12, 28, 31, 92, 98, 99 da es sich in Deinem Fall um ein Laptop handelt würde ich mit der ID 4 anfangen. Die ID kannst Du mit dem Clover Configurator im Bereich Devices setzen dazu noch den Haken bei FixHDA im Bereich ACPI gesetzt und die AppleALC hinzugefügt und dann sollte der Sound eigentlich schon funktionieren

Mit FixHPET (in CloverConfigurator gesetzt) wird der Realtek ALC892 und Intel HD 4000 (Ivy Bridge) HDMI im DCPIManager angezeigt.

Auch in den Systemeinstellungen unter TON werden die internen Lautsprecher angezeigt.




Hab Alle IDs durch. Hab mich für ID 99 entschieden. Ton funktioniert jetzt damit aber warum funktioniert er nur mit FixHPET?

Und Warum geht machmal mein Bluetooth aus und lässt sich nicht wieder aktiveren?

Könnte das an einer fehlenden DSDT liegen? Hab nämlich keine gemacht.

Batteriestatus hab ich auch nicht.




Könnt ihr mir nochmal nen schubs geben bitte, ich komm nicht weiter.

meine 7970M wird jetzt unter Grafik in ÜBER DIESEN MAC angezeigt.




Hab Steam installiert. Danach LS19.




Es scheint als ob das Spiel mit der HD4000 der CPU läuft statt mit der HD7970M. Es Ruckelt.




Wie kann ich prüfen mit welcher GPU grad gearbeitet wird und das evtl für das Game dann festlegen?




*Edit: Hab mal mit LuxMark einen Beach gemacht. Die 7970m wird erkannt, genauso wie die CPU und auch die HD4000.




Die 7970m läuft aber nur mit 150mhz. Es fehlen also irgendwo korrekte Einstellungen für die Karte. Hab grad gelesen das der AMD7000Controller.kext das regeln kann. Den hab ich NICHT und in der Config.plist sind auch keine Daten eingetragen. Wie geh ich jetzt vor?

Das scheint nicht nur so das ist auch so




In Deinem Setup hat die 7970M keine eigenen Verbindungen nach außen (Stichwort AMD Enduro) sprich sie tut genau gar nichts auch dann nicht wenn sie im Systembericht angezeigt wird. MacOS spielt nicht mit den aus der Windows Welt bekannten Switchable Graphics Strategien (Enduro oder Optimus) die Karte als solche wird zwar von macOS erkannt und ggf. auch Treiber dafür geladen aber es steht an der Karte kein Ausgabegerät zur Verfügung und somit wird sie von macOS auch nicht zum Rendern der Frames benutzt. Tut mir Leid aber in dem Fall wird das so nix es sei Denn Du kannst im Bios des Gerätes die AMD explizit als einzige Karte konfigurieren.